Alnmouth to Craster Walk

We've done a fair bit of walking on the stunning Northumberland Coast, this was just a quick one to cover a bit of the coastal path that we hadn't done and it was the day after we'd been to a wedding so you can imagine why we didn't want to do anything too strenuous.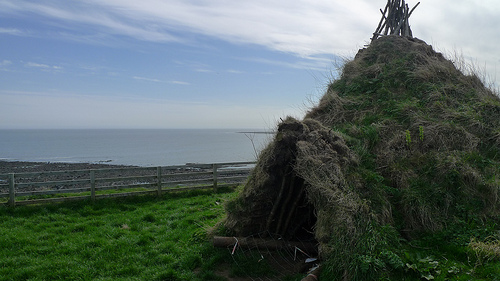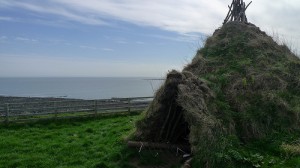 The whole walk comes in at just under 15 miles, it's mostly flat but there are a couple of small hills along the way. A lot of the walk is on well trodden paths and the beach.
There's some stunning coastline and a few things to see along the way not to mention 2 pubs, not including the ones in Alnmouth.
We were really lucky with the weather, it was really sunny and rather warm…someone forgot to pack the sun cream so one of us may have ended up a little bit red..lesson learned and suncream now lives in my rucksack.
Leave Alnmouth main street and head towards the golf club and football fields at the bottom near the beach. Once here follow the path past the pond on the left heading for the path up the hill on the left, this leads up and round the top of the hill past a couple of caravans (which have a lovely view) then crosses over the golf course (Foxton Hall) and past the club house and down a track that leads to the beach. Watch out for low flying golf balls, especially when crossing near the green and going down towards the beach.
Follow the beach along to Seaton Point then follow the path along the coast to Boulmer, there's a pub here but we didn't pop in as it was still a little bit early.
Pass the pub on your right and follow the path out of Boulmer, past Boulmer Hall on your left. Sticking by the coast follow the path round the headland up to Sugar Sands, then keep following the Path up to Cullernose point.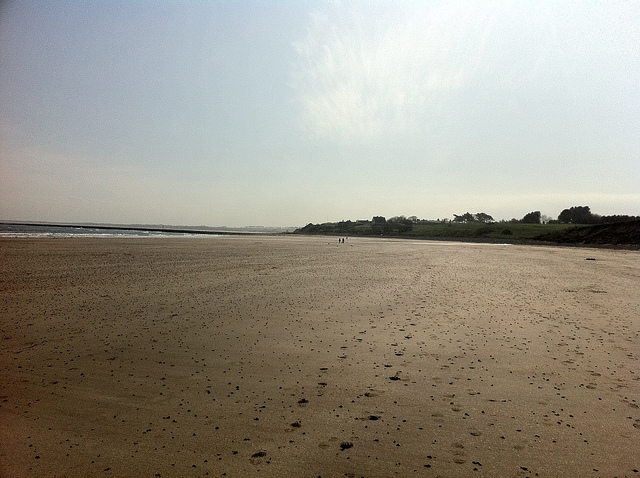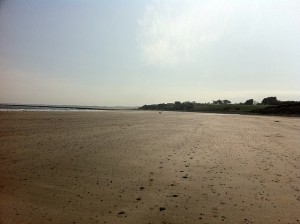 Along the way you will pass a reconstructed Iron age hut, which is well worth a look and a quick photo. Keep going until you reach the path leading past the lovely framed houses and into Craster.
At this point you could continue on up to Dunstanburgh Castle but we opted to stop at the pub for a pint and packet of scampi fries before having a quick nose at the Kipper smokery.
The way back couldn't be simpler, it just follows the same path as you've just come along, although we chose to do a bit more along the beach instead of heading back up through the golf course and back to where we had parked the car.
There you have it, quite short and really simple, surprisingly interesting you see slightly different views both ways.
You can download my gpx file here or view my flickr photos here