Ham, blue cheese and mango chutney tart
I stole this from one of the supermarket magazines, made it last night and it was yummy, its really not good for you but would make great party food or a pizza substitute, we had a couple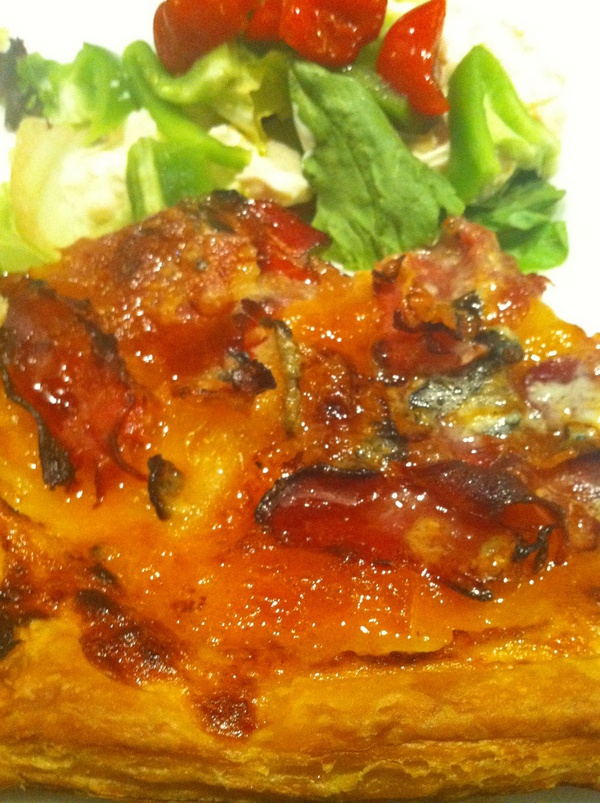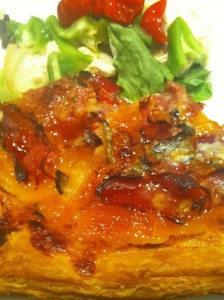 of slices each with some salad.
It sounds like it shouldn't work but it really really does.
Just make sure not to use a sweet mango chutney, I like the Yorkshire rose one from Morrisons as its not too sweet and has huge chunks of mango.
Ingredients
1 packet of pre rolled puff pastry
5 tablespoons of mango chutney
big lump of your favourite blue cheese (the recipe said use dolcalatte)
A few slices of you favourite ham (i used aldi black forest ham)
a drizzle of olive oil
Method
Pre heat the oven to 200 degrees C
Place the pastry on some baking paper on a nice big oven proof tray.
Spread the mango chutney onto the pastry, leaving about 2cm round the edge for the tart to puff up and form a crust.
Tear the ham up and place onto the tart
Crumble the cheese over the tart
Bake for 20-30mins until golden and crisp
EAT!